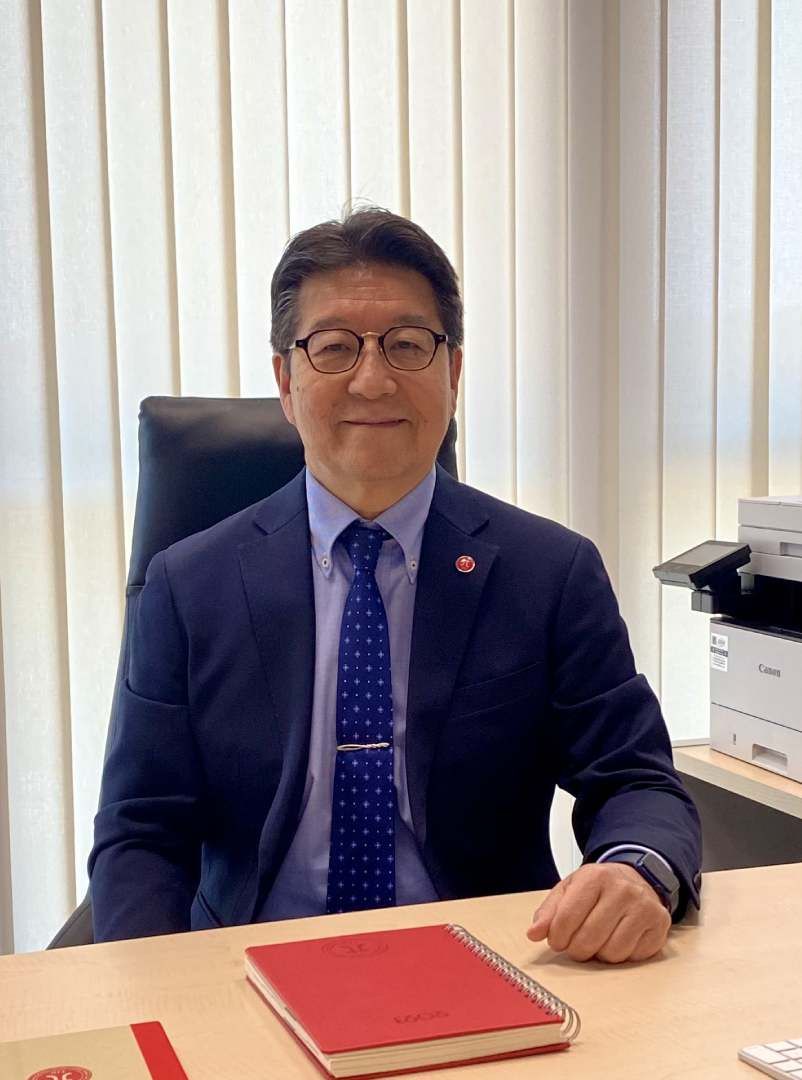 Prof. Hisakazu MIHARA, Dr.Sc.
PROVOST
Hisakazu MIHARA, Dr.Sc. is Provost of Turkish-Japanese Science and Technology University.
He was appointed vice president for strategic initiatives at Tokyo Institute of Technology (Tokyo Tech) in 2020. He oversees the Institute's planning and strategy, especially related to the top global university project supported by MEXT Japan and the designated national university corporation system. He was a professor of School of Life Science and Technology, Tokyo Tech, where he served as dean from 2016 to 2020, managing the school with 100 faculty members, establishing and maintaining the curriculum and school structure through university reorganization, and contributing to university administration from the school.
Mihara received B.S., M.S., and D.S. degrees in chemistry from Kyushu University in 1981, 1983, and 1986, respectively, and was trained as a postdoctoral fellow at The Rockefeller University from 1986 to 1988. He was an assistant professor at Kyushu Institute of Technology from 1988 to 1993, and appointed an associate professor at Nagasaki University in 1993 and Tokyo Tech in 1995. He promoted a professor at Tokyo Tech in 2005.
His major fields of research and education are bioengineering, bioorganic chemistry, and chemical biology. He has been honored with a Fellow of The Royal Society of Chemistry in 2005, the Japan Bioindustry Association Award in 2009, the Best Teacher Award at Tokyo Tech in 2011, the Chemical Society of Japan Award for Creative Work in 2015, and the Japanese Peptide Society Award in 2021.
Work Experience
April 1986
Postdoctoral Fellow of the Japan Society for the Promotion of Science for Japanese Junior Scientists, Kyushu University
November 1986
Postdoctoral Fellow, The Rockefeller University
October 1988
Assistant Professor, Kyushu Institute of Technology, Department of Applied Chemistry, Faculty of Engineering
April 1993
Associate Professor, Nagasaki University, Department of Applied Chemistry, Faculty of Engineering
April 1995
Associate Professor, Tokyo Institute of Technology, Department of Bioengineering, Graduate School of Bioscience and Biotechnology
October 2005
Professor, Tokyo Institute of Technology, Department of Bioengineering, Graduate School of Bioscience and Biotechnology
April 2015
Dean, Graduate School of Bioscience and Biotechnology
April 2016
Dean, School of Life Science and Technology
April 2016
Professor, Tokyo Institute of Technology, School of Life Science and Technology
April 2020
Vice President for Strategic Initiatives, Tokyo Institute of Technology
July 2020
Advisor to Executive Vice President for Research, Tokyo Institute of Technology
April 2023
Provost, Turkish-Japanese Science and Technology University
Education
March 1981
Bachelor of Science, Kyushu University, Department of Chemistry, Faculty of Science
March 1983
Master of Science, Kyushu University, Department of Chemistry, Faculty of Science
March 1986
Doctor of Science, Kyushu University, Department of Chemistry, Faculty of Science