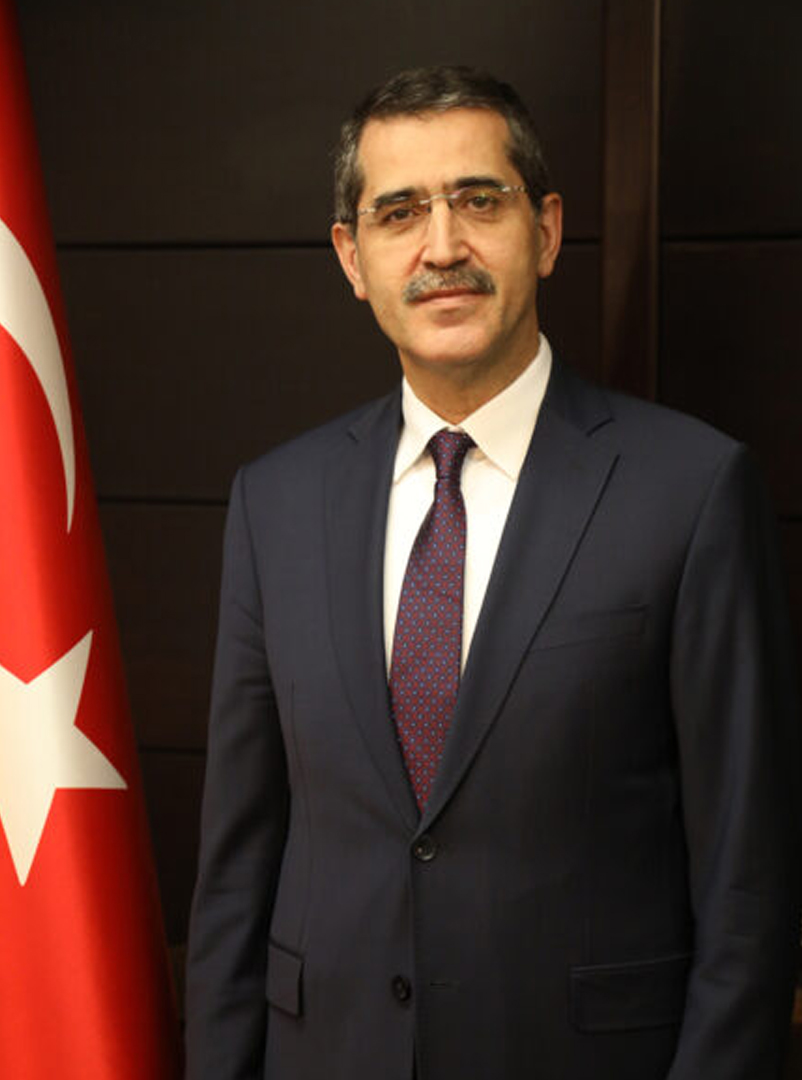 Presidency of the Republic of Türkiye, President of Strategy and Budget
İbrahim ŞENEL
Ibrahim Senel was born in 1966 in Tokat/Artova, Türkiye. He graduated from Ankara University's Faculty of Political Science, Department of Economics in 1988. Senel started his career in 1989 as Assistant Specialist at the Undersecretariat of State Planning Organization, where he served until 1991. Between 1991 and 1997, Senel served as Assistant Specialist and Specialist at the Undersecretariat of the Treasury and Foreign Trade.
Senel served as Commercial Counsellor at the Turkish Embassy Office of the Commercial Counsellor in Baku between 1997 and 2000, as Branch Manager in the General Directorate of Imports between 2000 and 2003, and as the Head of Department and Deputy General Director of the General Directorate of Exports between 2003 and 2007 at the Under secretariat for Foreign Trade. He served as Deputy Undersecretary between 2007-2009, as General Director of Exports between 2009 and 2011, and as Deputy Undersecretary for Foreign Trade at the Under secretariat of Customs. He was Deputy Undersecretary between 2011 and 2014 and Undersecretary between 2014 and 2018 at the Ministry of Economy.
Senel was appointed as Vice President of Strategy and Budget on February 12, 2020.
He has been appointed as the President of the Strategy and Budget on November 7, 2020.
Senel was a member of the Board of Directors and Deputy Chairman of the Turkish Standards Institution (TSE) between 2008 and 2011, and a member of the Board of Directors and General Secretariat of the Export Promotion Centre of Türkiye (IGEME) between 2009 and 2011, a member and the second President of the Board of Monitoring and Supervision of State Aids between 2010 and 2017, the Chairman of the Coordination Council for the Improvement of Investment Environment (YOIKK) Steering Committee between 2013 and 2018, a Board Member and the Vice Chairman of the Turk Exim bank between 2015 and 2019. İbrahim Senel is a member of the Higher Education Council since January 1, 2021.