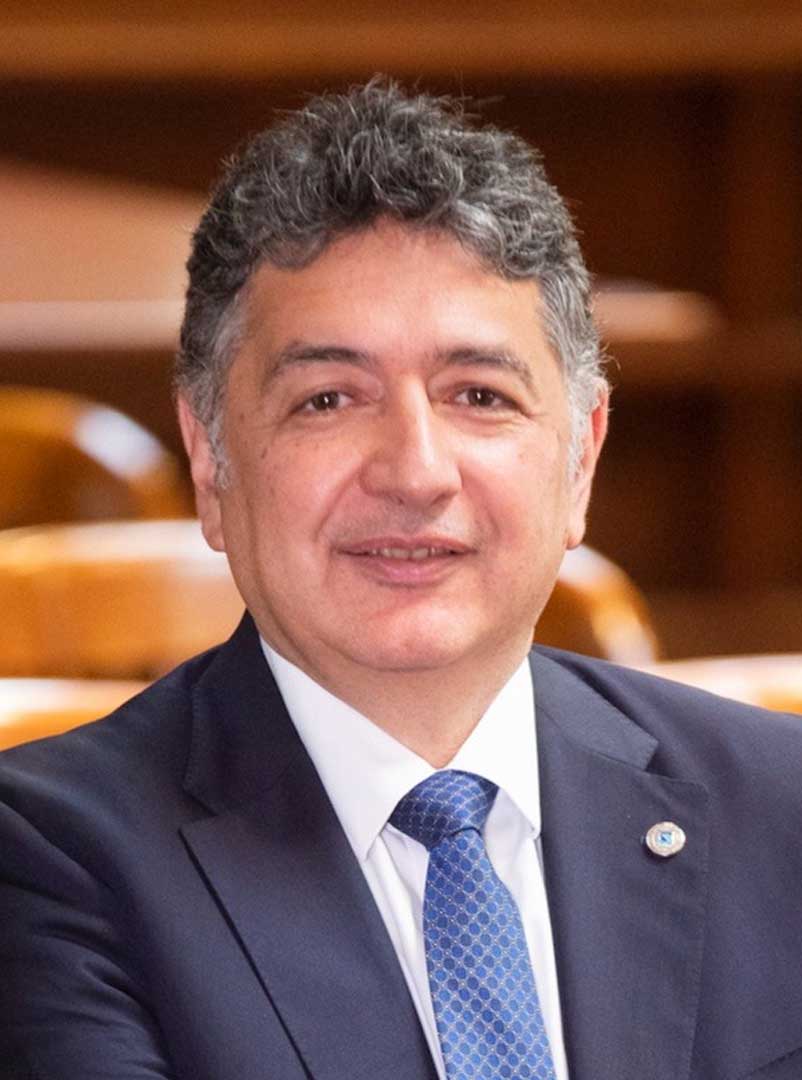 Prof. Dr. Mehmed ÖZKAN
Professor Mehmed Özkan graduated with honors from Bogazici University's Department of Electrical and Electronics Engineering in 1986. He then pursued his graduate studies at Vanderbilt University's Department of Electrical Engineering Mechatronics Program, concentrating on the fields of robotic surgery and intelligent robots, earning his Master's Degree in 1988 and Ph.D. in 1991.
Throughout his graduate studies at Vanderbilt University, Özkan worked first as a research assistant and then as an administrator of the "Intelligent Robotics Laboratory", focusing on both US and Japanese industrial projects and NIH-funded ventures. While pursuing his Ph.D., he also worked for Vanderbilt University Medical Center as a research associate affiliated with the Department of Neurological Surgery, in charge of surgery-planning algorithms for stereotactic and robotic surgery. In 1992, Özkan was offered a senior researcher position at the Mechatronics Department of Bridgestone Japan, under the New Business Development group. During his 3-year postdoctoral studies in Tokyo, he implemented neutrally inspired control schemes on robot control.
In 1995, Professor Özkan returned to Bogazici University, continuing his academic career at the Institute of Biomedical Engineering's Biomedical Electronics Program, offering graduate classes and conducting funded research. In 2007, he received Bogazici University's Outstanding Achievement Award in Education. His 86 academic publications, of which he was among the authors, received close to 800 citations. His most recent research is on the development of an anthropomorphic prosthetic hand. He supervised the thesis of more than 40 graduate students and 6 Ph.D. students who graduated in Biomedical Engineering
In 2010, Professor Özkan established his own start-up company in the field of Biomedical Electronics and completed five funded projects. Recently, one of the startup's projects received the "Seal of Excellence" certificate given by the European Commission, Horizon 2020, and the EU Framework Program for Research and Innovation 2014-2020.
Özkan, who was a member of the TUBİTAK-TEYDEB-ELOTEG Executive Committee between 2005 and 2012, served as a member of the TÜBİTAK TEYDEB-TEMEG executive committee between 2012-2015. He took part in project evaluation commissions in the field of Robotics within the scope of the European Commission FP7 and H2020 programs. He served as the representative of the KUSİ Istanbul Working Group in 2015-16, and the Marmara Region Coordinator of the Turkish Patent Institute in 2012-2016. In June 2017, he was elected a member of TÜBA (the Turkish Academy of Sciences). He was appointed as a member of the Board of Directors of the Interuniversity Board in the same year, and a member of the Board of Directors of TÜBİTAK in 2018.
Between 1995 and 2016, he served as the Assistant Director at Boğaziçi University Biomedical Engineering Institute. Between 2012 and 2016, he served as the Advisor to the Rector of Boğaziçi University responsible for Technology and Innovation, and as the Vice Rector of Boğaziçi University in 2016. He has been working as the Rector of Boğaziçi University since 2016. In connection with the post of the rector, He is the Chairman of the Bogazici University Foundation, Bogazici University Teknopark AŞ, BUDOTEK Technopark, and Finance Technopark.
Prof. Ozkan has been a member of the Turkish-Japanese Science and Technology University Council since 2018.